The Wilderness Specialists
West Coast Wonders specialise in true Canadian wilderness experiences for adventurous hikers and backpackers. We offer guided hikes and backpacking trips for all levels in the Whistler area and on the west coast of Vancouver Island.
Click on the pictures to be taken to the homepage of that trip.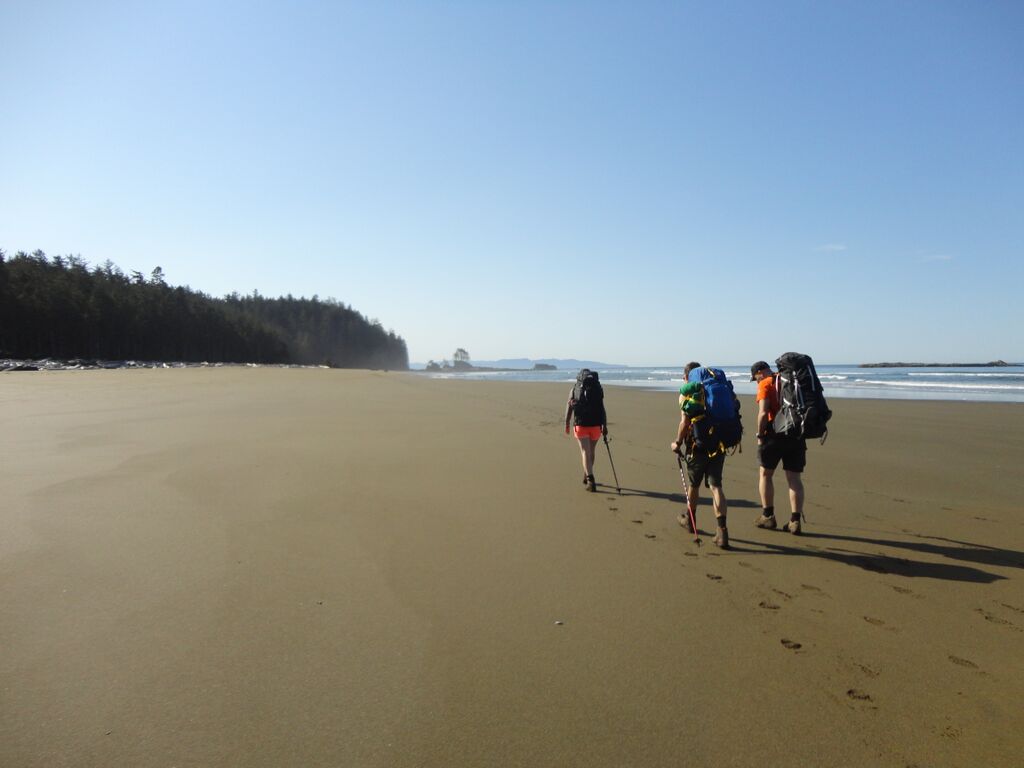 Guided hiking on the world famous West Coast Trail. Often listed in the top ten best hikes in the world this trail is 75km long and should be on any hiker's 'must do' list and features mile after mile of stunning scenery. Wildlife viewing can be excellent with eagles and whales among the many creatures seen on a typical trip.
Flying in by helicopter we explore this beautiful alpine region with its many lakes and picturesque valleys. It has been described as the most beautiful alpine region in the Sea to Sky region and this guided backpacking trip will allow you to enjoy it all. The hiking is mostly on trail but there is the opportunity to do some off trail travel and scramble some easy peaks depending on the wishes of the group.
A traverse through stunning valleys past glaciers on a Himalayan scale The mountains here are bigger and more spectacular than anywhere else in southern BC. This incredible backpacking adventure will satisfy those who are looking for something truly memorable and off the beaten path with much of the travel being off trail.
Guided hiking expedition to backpack the Nootka Trail. We fly in with Air Nootka to Louie Lagoon and hike from there to Friendly Cove. This wilderness hiking adventure is often compared to how the West Coast Trail used to be. A great trail with a mix of scenery and terrain and an abundance of wildlife.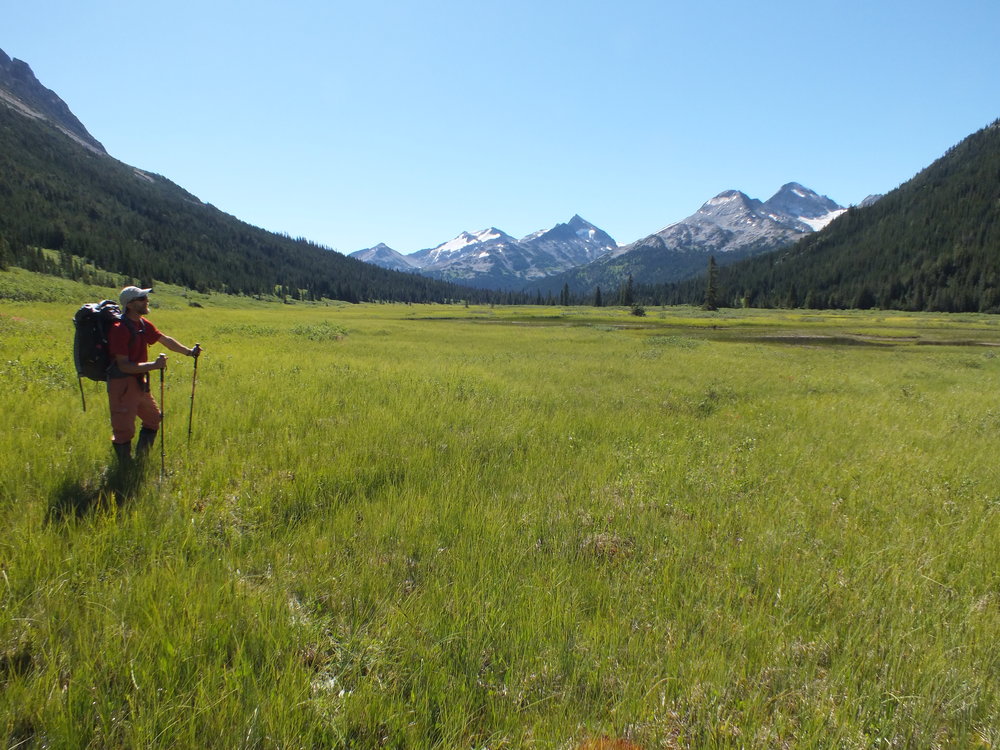 The Dickson Range is not too far from Whistler in geographical terms but a whole world away in terms of remoteness and accessibility. On this guided backpacking trip we will explore this sub range of the southern Chilcotins - beautiful, remote and with excellent terrain for scrambling some non-technical peaks.