Glacier View Traverse
Duration: 8 days
Level: Moderate distances but very technical
Min Group Size: 3
Max Group Size: 8
Price: $1996 CAD + tax
2020 Dates:
July 27
August 30
Depart From: Whistler (8am)
Please read our FAQs for more information about our tours.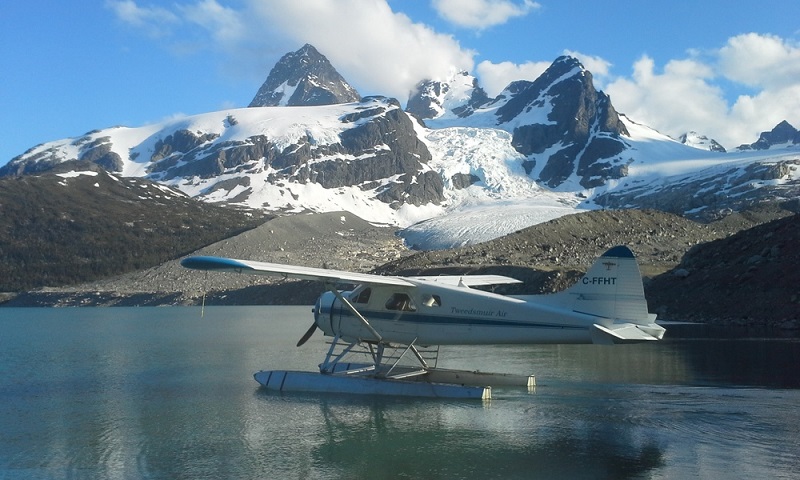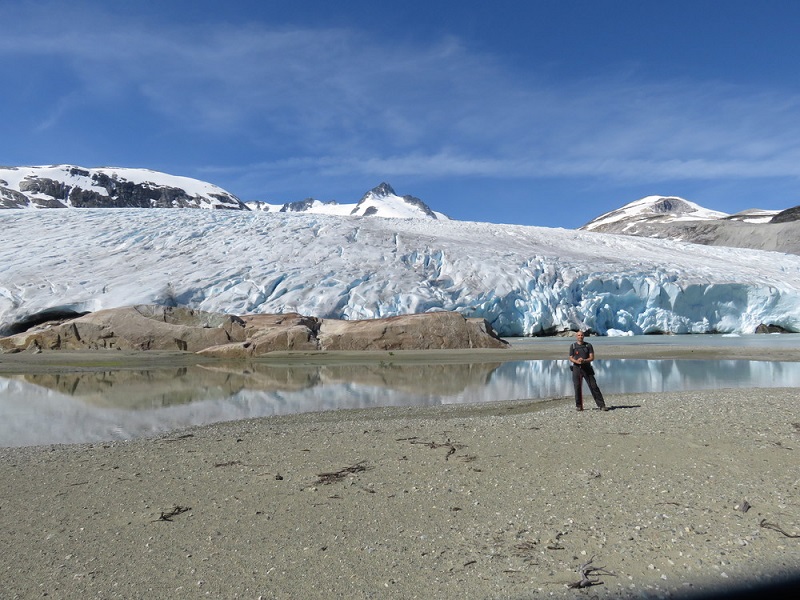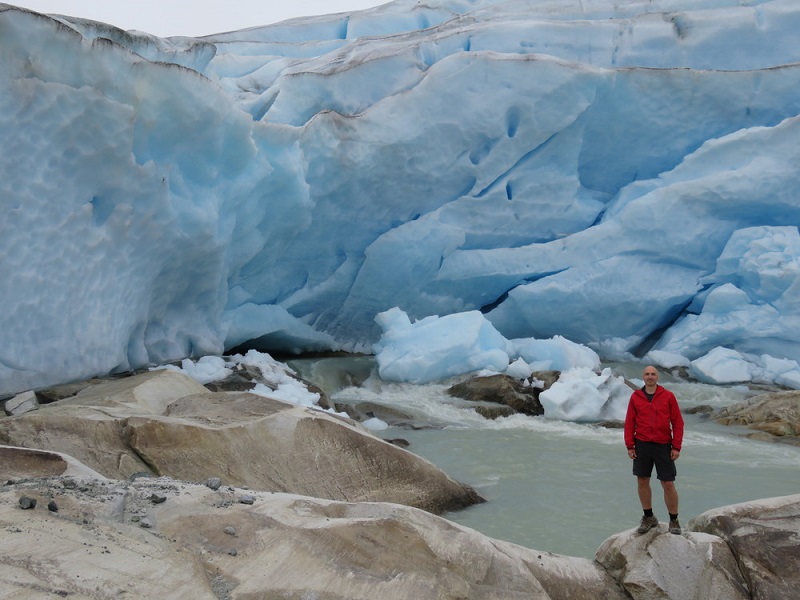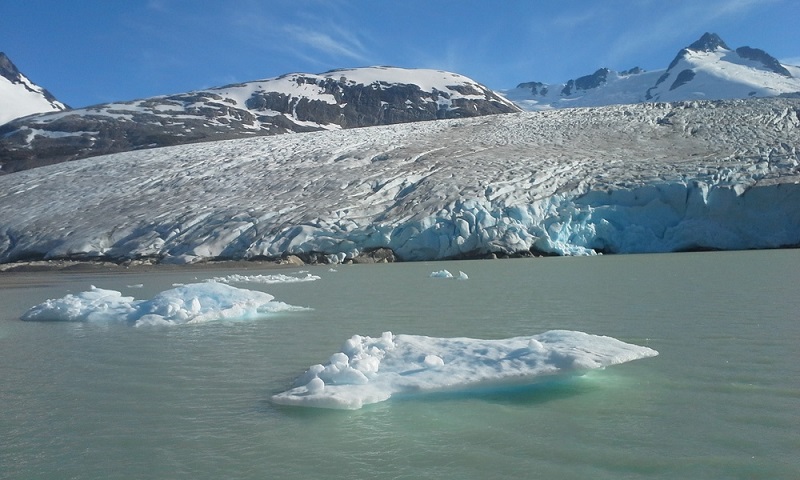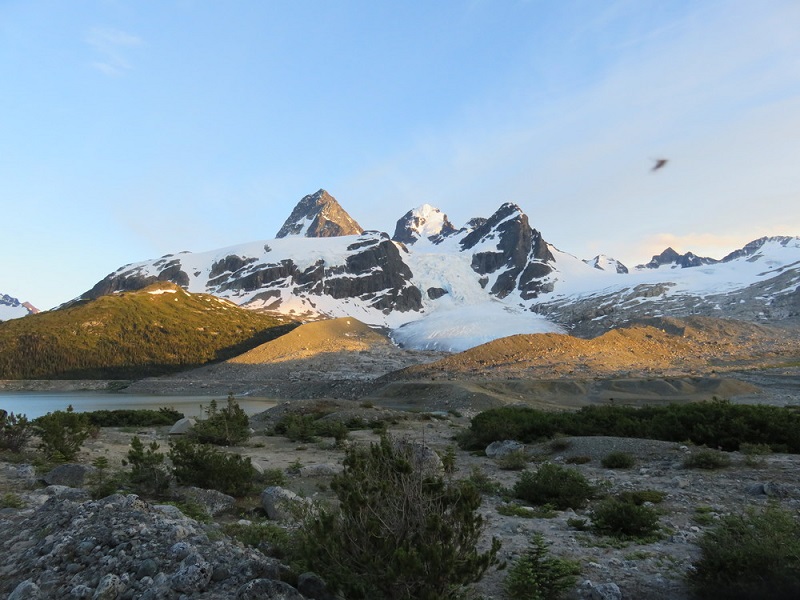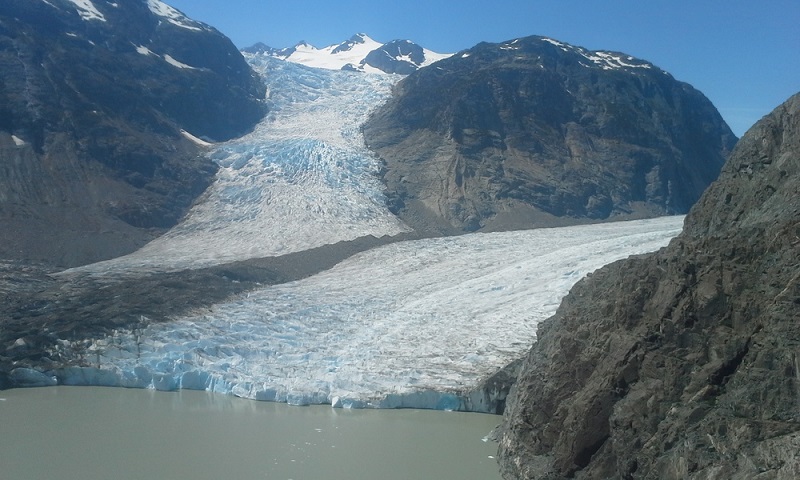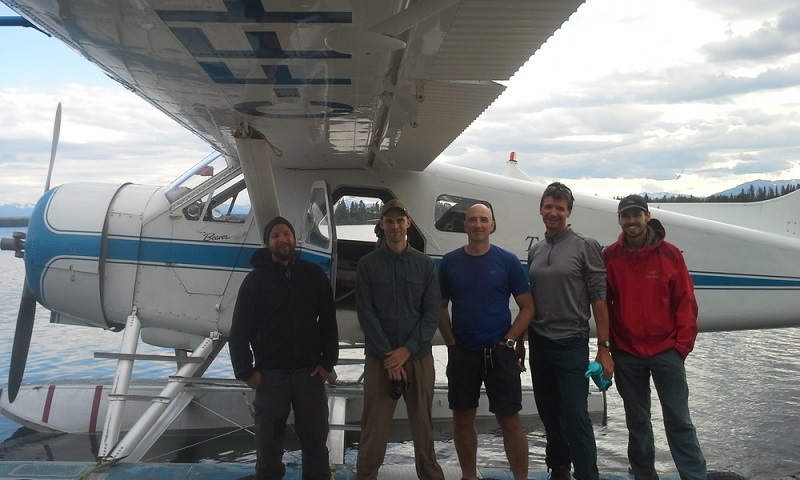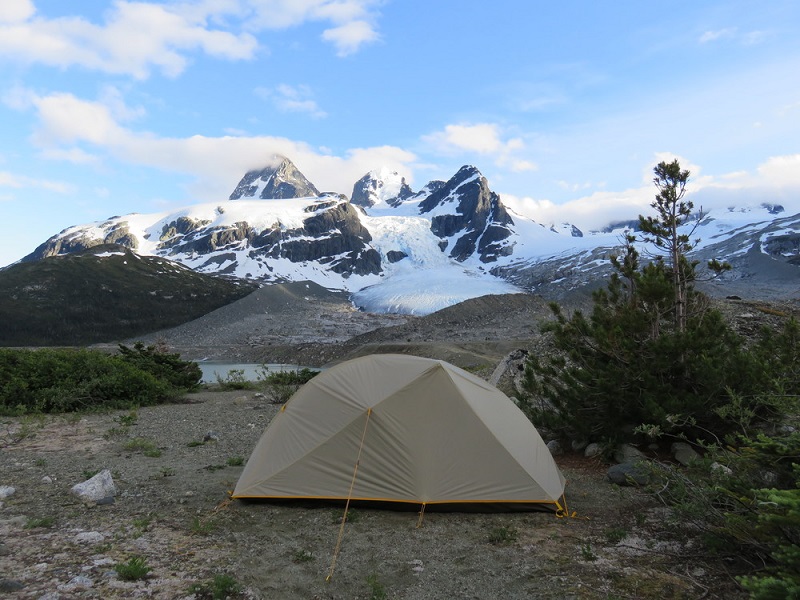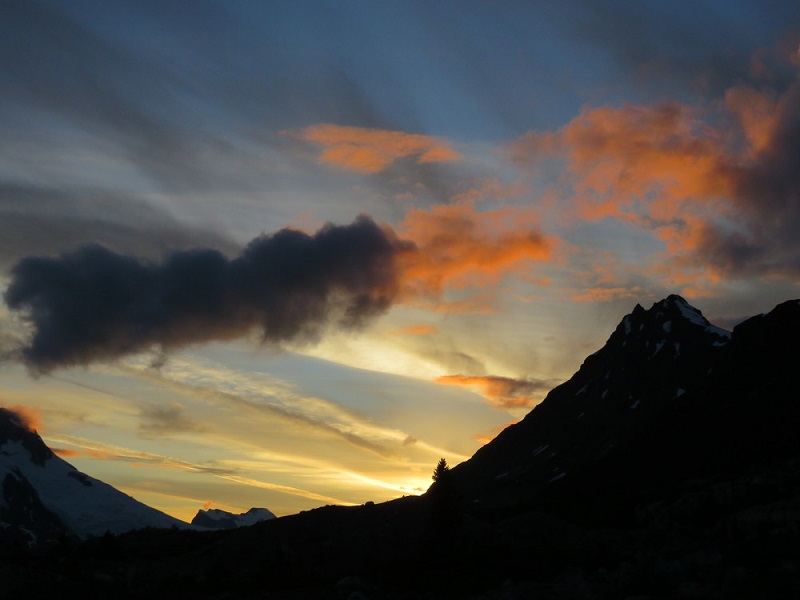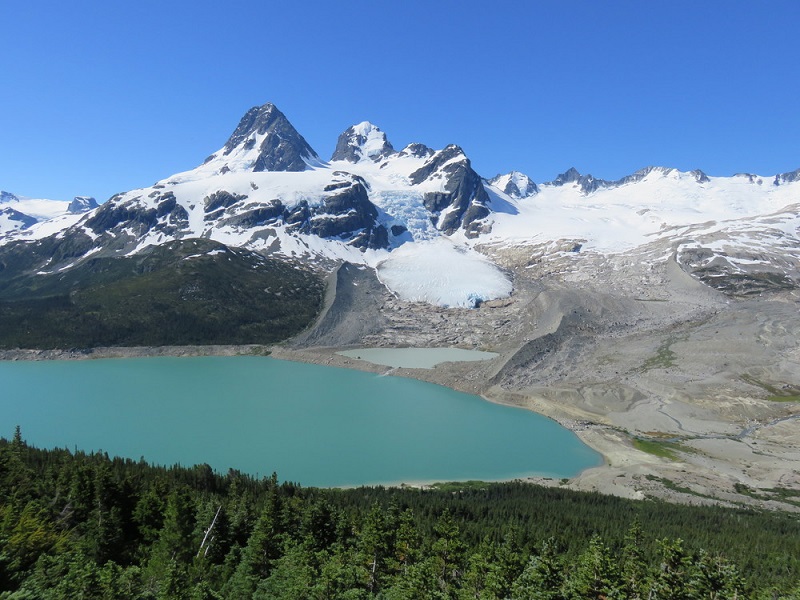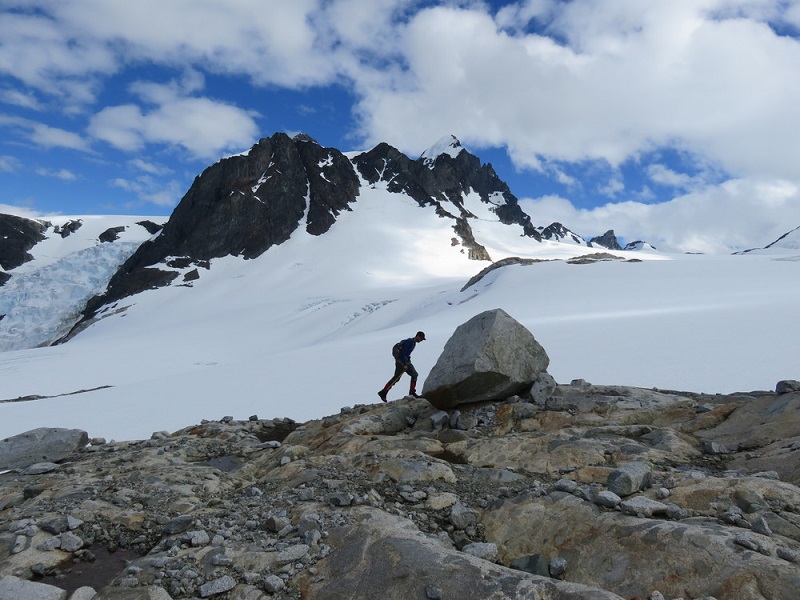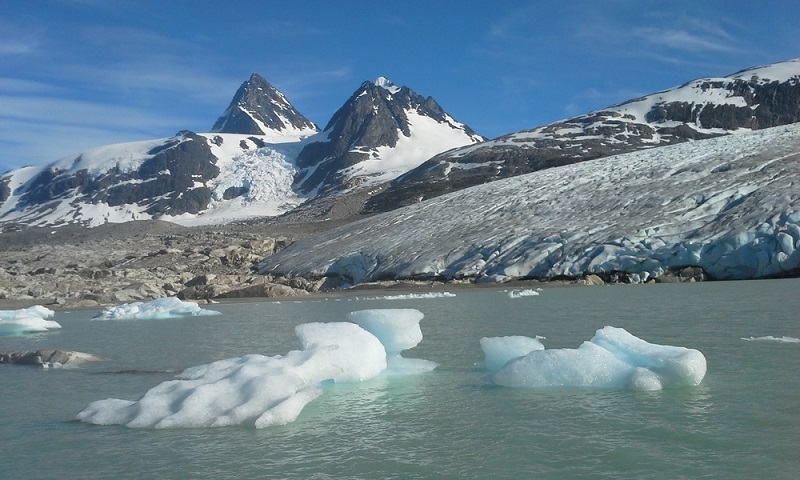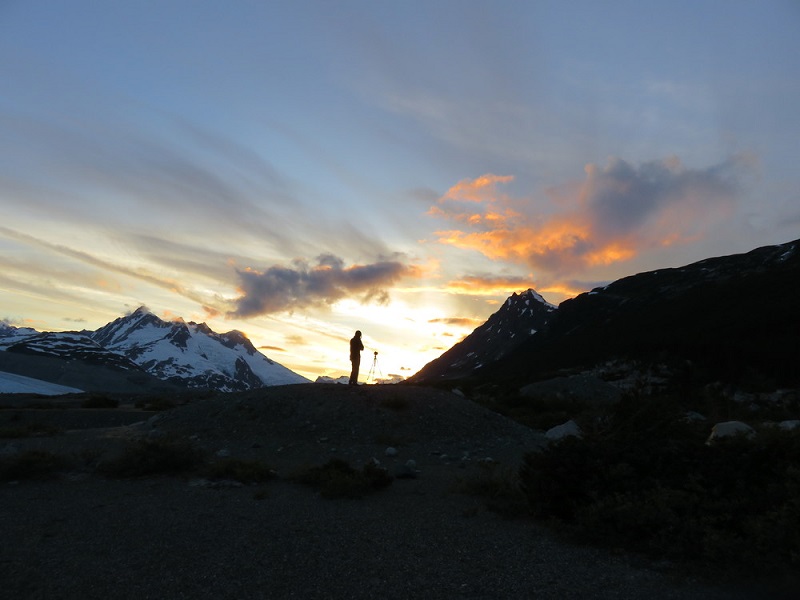 Summary
This is quite simply the most stunning area we visit. Yes, it's a quite a drive from Whistler but it's well, well worth it (flight options from Vancouver to nearby Anahim Lake are available at additional cost from Pacific Coastal Airlines). A float plane ride into this very remote area is only the first of many highlights as we fly in over Hunlen Falls, the Turner Lake chain, the Monarch Icefield and glaciers that look Himalayan in size. Ape Lake, our first base, was only discovered in 1953 when it was seen from a nearby peak and was not visited until 1954.
On touching down on Ape Lake we will make camp at its edge giving us incredible views of multi-peaked Mt Jacobsen. A couple of days will be spent exploring the glaciers and general area before we make a traverse to Jacobsen Lake. The distance is only 15 km as the crow flies but it is technical hiking (completely off trail, often loose and uneven footing) and takes us three days. Very, very few people have ever done this traverse, probably less than 50 in total.
Our August trip includes one extra night so that we can visit Bella Coola and take a grizzly bear viewing trip on the Atnarko River. Beginning in late August the bears come down from the mountains to feed on the spawning salmon in the river.
Itinerary
Please bear in mind that this is a wilderness hike and the itinerary is only a suggestion and not set in stone.
DAY ONE - We depart from Whistler at 8am to drive to Nimpo Lake where we will overnight at Stewart's Lodge. (If you fly we will arrange pick up for you to take you to Stewart's Lodge, ask for details).
DAY TWO AND DAY THREE - Fly in and explore the Ape Lake area. We will visit massive Fyles Glacier, where, if we are lucky we may get to see it calve into its own outflow lake. We can also visit Borealis Glacier where we will again get right up to the toe of the glacier. Cameras are mandatory for this stunning area. Nights can be spent star gazing as there are no lights of any kind within tens of miles of this very special place. Elevation can be gained by climbing a small 'bump' between Fyles Glacier and Jacobsen Peak
DAY FOUR - We will pack up camp and head over to a small glacial lake on the other side of Jacobsen Peak. Here we will be able to see Jacobsen Glacier, an absolute river of ice that will take your breath away with its size.
DAY FIVE - Continuing our traverse with some tough and tricky hiking we will move on to make camp at some small tarns overlooking Jacobsen Glacier. Views, as always, are stupendous.
DAY SIX - One more day of technical hiking and we'll find ourselves on the shore of Jacobsen Lake. Here we will take to packrafts (small inflatables) to float down to the far end of the lake and a sandy campsite.
DAY SEVEN - In the late morning or early afternoon our float plane will return to pick us up and take us back to Stuart's Lodge where we will again spend the night, enjoying a well earned shower and a hearty supper.
DAY EIGHT (JULY ONLY) - Leaving Stewart's Lodge after breakfast we will drive back to Whistler where we should arrive by early evening. Alternatively you may fly back to Vancouver with Pacific Coastal Airlines.
DAY EIGHT (AUGUST ONLY) - We will make the scenic drive to Bella Coola down the infamous 'Hill' to take a grizzly bear viewing tour on a raft on the Atnarko River. Beginning at the end of August bears congregate here to catch the salmon that arrive to spawn.
DAY NINE (AUGUST ONLY) - As with day eight of the July trip we will return to Whistler or Vancouver.
What's Included
All motor vehicle transport from pick up at your hotel in Whistler to drop off at the end of your trip

2 nights accommodation at Stuart's Lodge in Nimpo Lake with dinner and breakfast (3 nights on the August trip)

5 nights camping accommodation

All camping equipment (tent, sleeping mat,sleeping bag, headlamp, eating utensils, etc.)

All meals when on trail i.e. 5 breakfasts, 5 lunches and 5 dinners

Trail snacks
What's Not Included
Flights from Vancouver to Anahim Lake if you decide on that mode of transport

Food when not on trail

Appropriate clothing and hiking boots
Wildlife Viewing
Black Bears - possible

Grizzly bears - possible

Wolves - possible

Cougars - less likely

Big Horn Sheep - possible

Deer - Possible
Please see our FAQs page for an explanation of these ratings.